Students Come Together for International Event
An event celebrating cultures from around the world has been hailed as a success.
The GCU International Showcase took place this week with activities such as henna painting, hair styling, a fun with flags competition and a free world buffet were all on offer.
With the purpose of trying to engage all students from both home and abroad, organisers say the event displayed how diverse the campus is.
Stuart Martin from the GCU Students Event Team said he was "very happy" with Tuesday's proceedings.
He said: "It is really important to celebrate the diversity shown on campus, as well as promoting to the home students to study abroad and be more global.
"At the end of the day it's about bringing everyone together to have some food and have a good time."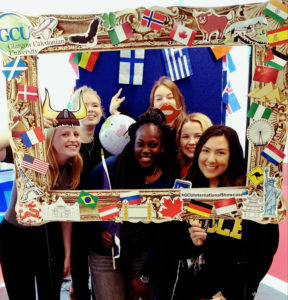 According to Campus Living Villages, around 450,000 international undergraduates moved to the UK last year.
There has also been a 2% increase in the number of Italian students choosing to study here.
Chiara Guidolin who is from Italy and was also part of the showcase's organising team said that there had been "a good turnout."
She said "Loads of people have been coming for the food, taking part in the fun with flags and putting pins on the map where they are from and where they have been."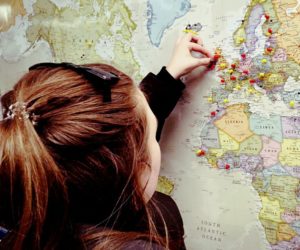 With exchange opportunities continually being promoted to students, the study abroad team were on hand to give advice to those interested in doing a term overseas.
Following the success of the showcase, organisers have said they are eager to plan more events like this in the future.
Jessica Walker from the Students Events team, said that: "A huge thank you to everyone that helped out with the event and everyone that came along.
"The atmosphere was fab and everything from our GCU Global Footprint map to the free world buffet went down as well as we could have hoped.
"In the future we hope that we can add to this event to make it bigger and better."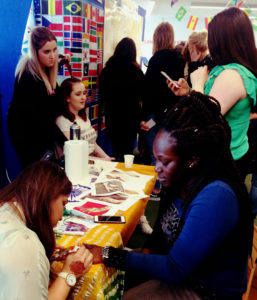 Campus Living Villages have published an 'International Student Etiquette' guide for those who are sharing accommodation with students from overseas. You can view this here
Featured photos credits: Jessica Walker