GCU Appeal To Students After Low Ranking Revealed
GCU has encouraged students to raise their concerns after they were named Scotland's second worst university in this year's Sunday Times Good University Guide.
The guide placed Glasgow Caledonian in joint 109th place UK-wide – the second lowest ranking of all of Scotland's universities and ten places lower than in last year's guide.
Every year, the National Student Survey takes place with the Sunday Times then listing institutions across the whole of the UK in terms of their teaching excellence, student satisfaction, graduate prospects and completion rate.
Jackie Main, Director of Student Life says that students must voice their opinions if they're not happy and despite the disappointing initial outlook, the NSS results are not always truly reflective.
She said: "We are always trying to be more pro-active and encourage students to use the resources around them, whether it is a class rep, academic advisor so we can deal with issues promptly.
"What we have to bare in mind is that there are actually some programs that are performing really well and doesn't always truly show the university's opinion as a whole.
"We are not just reacting to these results.  The NSS provides a good point of reference to double check the aspects we were already working on."
In July, GCU was ranked second best in Scotland by the Higher Education Statistics Agency (HESA) for graduate destinations claiming that 97% of GCU graduates were in work or further study six months after graduation.
However, the Sunday Times reported that less than 70 per cent of the university's graduates were found to be in 'professional jobs or graduate-level study' raising questions on the sort of jobs and further study that GCU students can expect to find after completing their degree.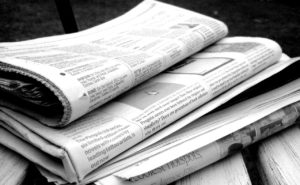 Jackie said that after reviewing final year student feedback, changes will be implemented shortly.
She added:  "We started a project called enhancing the student experience group last year which included several student groups and the students association.
"There have been focus groups and meetings with final year students to try and get a better understanding of the student experience overall.
"The main areas that seem to have risen from this are timetabling and assessment feedback which we have now fully reviewed and will start implementing changes over the next few weeks."
St Andrews University came out on top in Scotland, scoring high in all the areas measured as part of the guide.
The University of Glasgow jumped nine places up the national ranking, to become the second highest ranked university in Scotland. They were also awarded the title of Scottish University of the Year.
You can see the full results of the guide for yourself at www.thesundaytimes.co.uk/gooduniversityguide.