The Best Fake Eyelashes that you NEED to know about!
Personally, I love a good night out and love putting on a full face of makeup and looking done up. However, what I never used to know was the best false eyelashes and glue to use and when.
From natural to statement eye-popping lashes, I've spent time finding out the best ones on the market.
I've tried and tested the best ones out there so whether you would like flirty long-length or natural looking but lengthening lashes then you've come to the right place!
Firstly, when it comes to looking good in a pair of falsies, application is key!  However, as practice makes perfect I am here to help you skip that step. I advise you to start by cutting your lashes to size – measure your desired lashes against your lash line and cut off any surplus length before you begin applying them, as well as ensuring that they're clean and dry.
Next, apply your chosen eyelash glue precisely along the lash line of your chosen false eyelashes. Now, the key step is to allow the glue to air dry for at least thirty seconds or until it is slightly tacky but not dry.
When the glue is tacky use a pair of tweezers to press the eyelashes down along your eyelash line starting at the inner corner of your eye and working outwards, pressing the false eyelash onto your natural eyelash line lightly and precisely.
Wait until the glue is fully dry before you curl the eyelashes or apply some more mascara.
An insiders tip; the less mascara you apply to your falsies, the more times you can reuse them. Don't just throw out your falsies after one application, most tend to be reusable.
Eyelure Naturalities False Eyelashes – Glamour No. 116 £5.40
This type of eyelash is great for a dramatic evening look. They're easy to use and long-lasting and a great buy under a budget.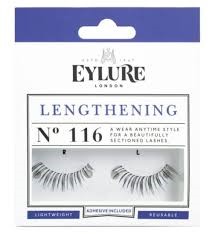 http://www.boots.com/eylure-naturalites-false-eyelashes-glamour-116-10088265
Eyelure Exaggerate False Eyelashes – No. 143 £7.25
These Eyelashes are a great full and fabulous pair which give a short but full finish and dramatic volume.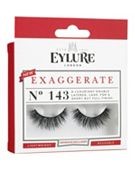 http://www.boots.com/eylure-exaggerate-143-lashes-10172206
Ardell Demi – Wispies £5.49
These eyelashes are my personal favourite. They give a more natural yet still full and bold look and can be reused several times if applied the correct way.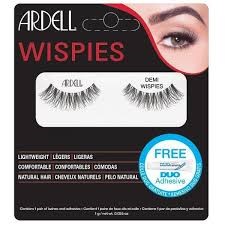 http://www.boots.com/ardell-fashion-lash-demi-wispies-false-eyelashes-10099662
Ardell Wispies – 601 £5.49
These eyelashes are great to wear to a more upscale event like a wedding or big party. They are full and they give that amazing eye-opening look for anyone.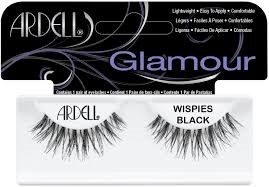 http://www.boots.com/beauty/makeup/eyes/false-eyelashes/ardell-wispies-601-10228080
Kiss Blooming False Lash – Peony – £6.75
These false lashes are natural looking and they blend beautifully with your own lashes thanks to their multi-angle technology on a single band.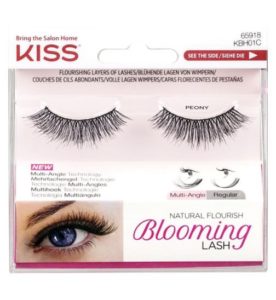 http://www.boots.com/kiss-blooming-false-lash-10212978
Kiss True Volume Lash – Ritzy £4.99
Now these show stopping lashes will make all eyes turn to you whenever you walk in a room. They're so lightweight that you'll forget you're wearing them!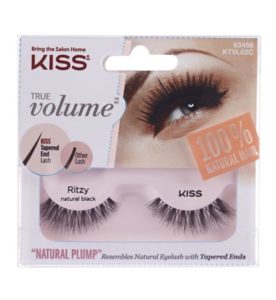 http://www.boots.com/kiss-true-volume-lash-ritzy-10196168
The Best Eyelash Glue
Now the norm when buying eyelashes is that they come with a tiny little bottle of eyelash glue. I have found after trying and testing the best glue is the DUO Glue which comes with any Ardell False Eyelashes you purchase. You can buy this glue in a big tube which will last you months.
Duo Strip Adhesive White Clear 7g – £5.99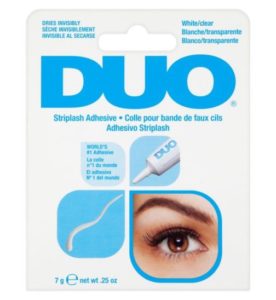 http://www.boots.com/duo-striplash-adhesive-white-clear-7g-10182594
I hope you find this useful and one final tip is to shop for false eyelashes online or at your local Boots as they always seem to have two-for-one offers with certain brands. You can also acquire beauty card points that you can use towards future purchases – who doesn't want to save money right?
Want to get involved with The EDIT? Contact us today at:
editor@theeditgcu.com
deputy.editor@theeditgcu.com
Feature photo credit: Flickr user MsSaraKelly