Rev Richard Coles – The UK's Number 1 Celebrity Priest at Aye Write
The Rev Richard Coles has lead a unique life – to put it mildly. He currently holds the fantastically weird title of the only vicar in the Church of England to have had a number one single. He hit the top of the charts in 1986 with 'Don't Leave me This Way' as part of the boy band, the Communards. As the nation's number one celebrity priest, there has been great interest in his latest book, 'Bringing in the Sheaves'.
In the second half of his autobiography , we follow Coles' life after he found his faith and became a vicar with the Church of England. At Glasgow's Aye Write book festival we had the chance to hear Coles in conversation, talking about his new book and his eventful life up until now.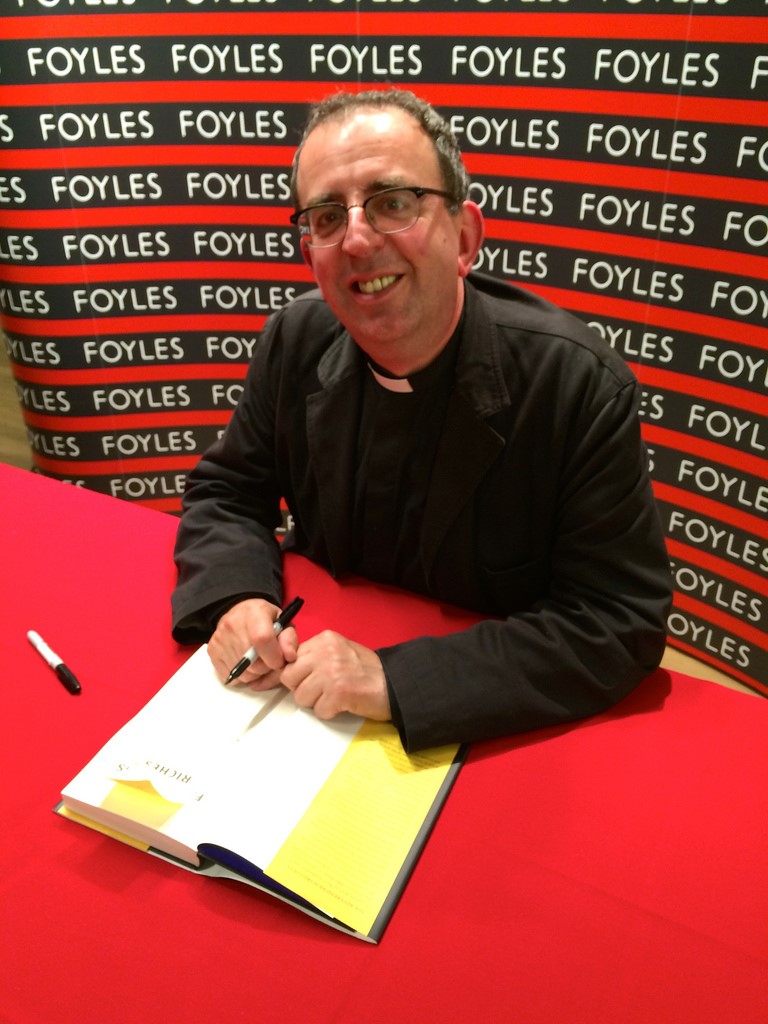 Coles is an excellent speaker, the sort of guy you would like to have at a formal dinner party, or just around the house to tell you anecdotes as you go about your day. He is full of little stories and slice-of-life observations that make you laugh and, at their best, make you consider some of life's oddities that we all take for granted, or don't even bother to notice.
After the talk I found myself digging up clips of Coles on Have I Got News for You and the myriad of talks he has made. If you enjoy the witty, engaging, and occasionally profound, then the work of Richard Coles is definitely worth a look. Oh, and his twitter is quite funny too.
The Aye Write book festival is on until the 19th of this month.